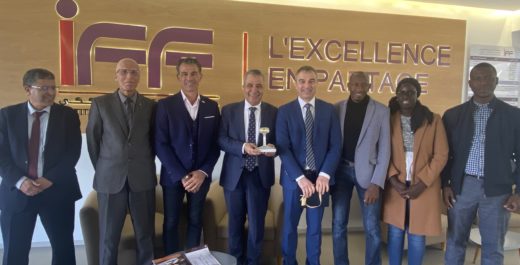 On February 9, IFF was pleased to welcome a delegation from SETER, Société d'Exploitation du TER de Dakar, made up of Laurent HOLLARD, Infrastructure Director; Oumar DIALLO, Production Director; Reyana FALL, Telecoms Signalling Unit Manager and Leonardo Aureliano DOLIVEIRA, Human Resource Business Partner.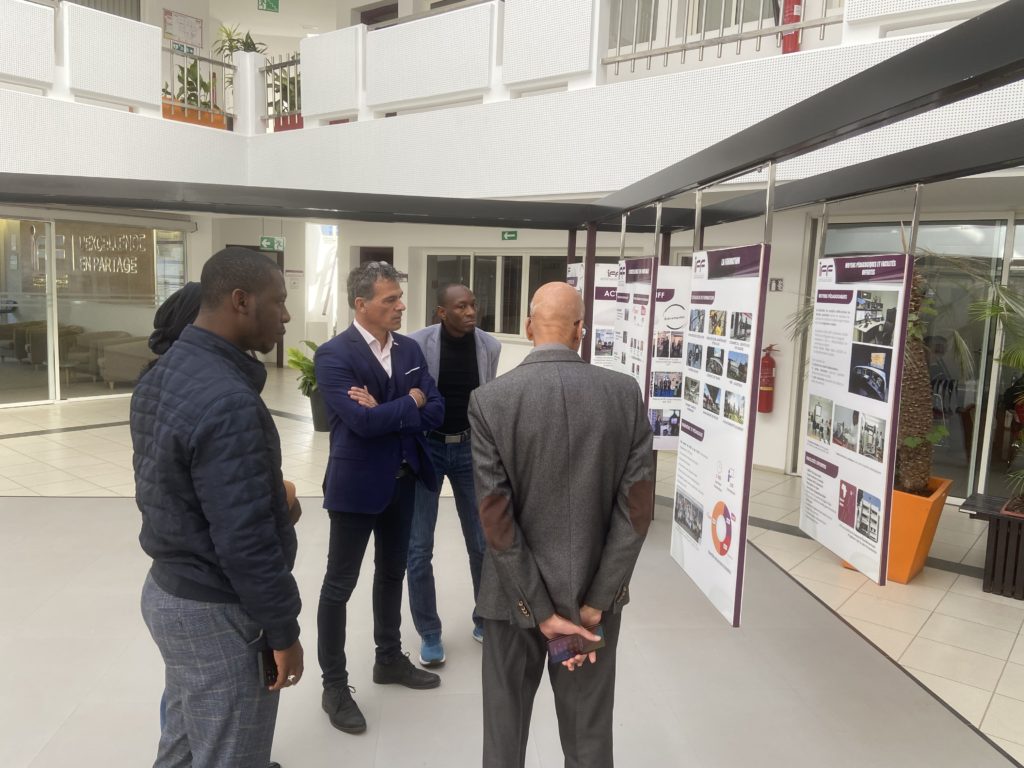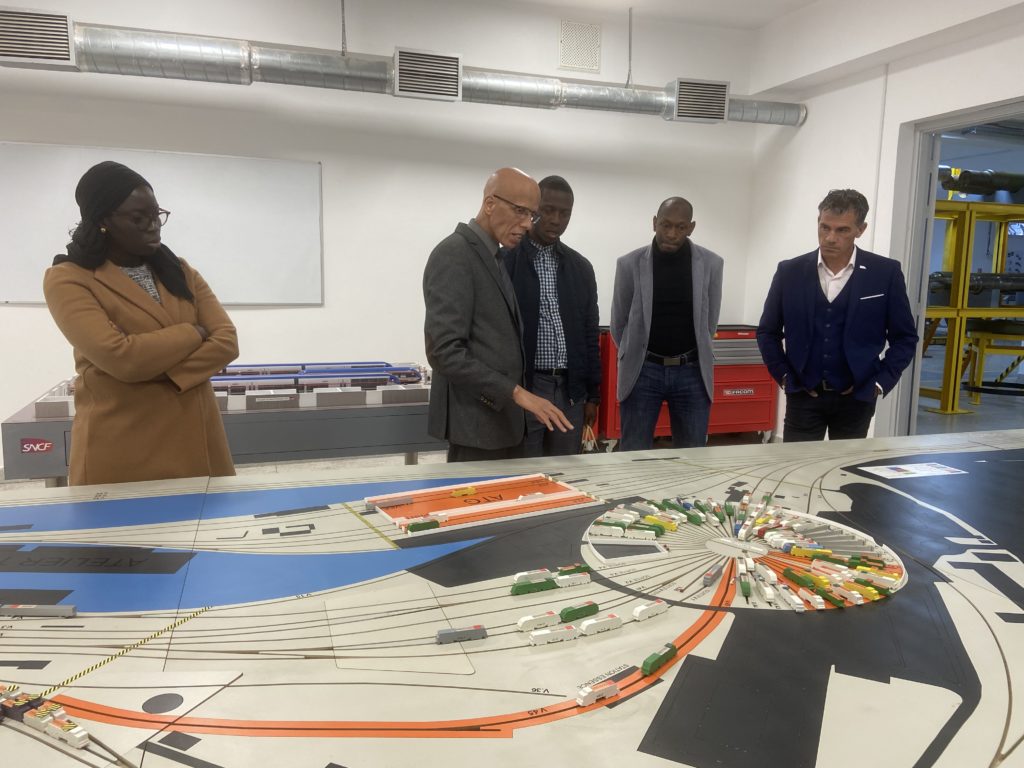 The IFF guests attended a presentation of the institute including a visit of the Digital Lab, the training and practical rooms as well as the driving simulator.
In parallel to the discovery of IFF, visits to various railway facilities (Logistic and maintenance establishment of machines in Casablanca, LGV Infra Center in Kenitra and centralized control of the network in Rabat) have allowed the exchange and sharing of experiences in the field of maintenance – infrastructure.
The operation of the Dakar TER recently celebrated its first anniversary. The delegation present wished to present a rail coupon symbolizing this anniversary to IFF, partner in the success of this beautiful project in Senegal.
To close this visit, a technical meeting with IFF railway experts gave the opportunity to discuss future training and cooperation prospects between the two entities.