These modules are aimed at operators, supervisors and managers.
They mainly target safety organs and functions (running gear, brakes and non-destructive tests), alternating practical sequences (use of numerous models) and theoretical ones, the objective of which is to teach the knowledge and professional reflexes necessary for the proper execution of maintenance operations on rolling stock.
The system is complemented by technical conferences for new recruits, including managers.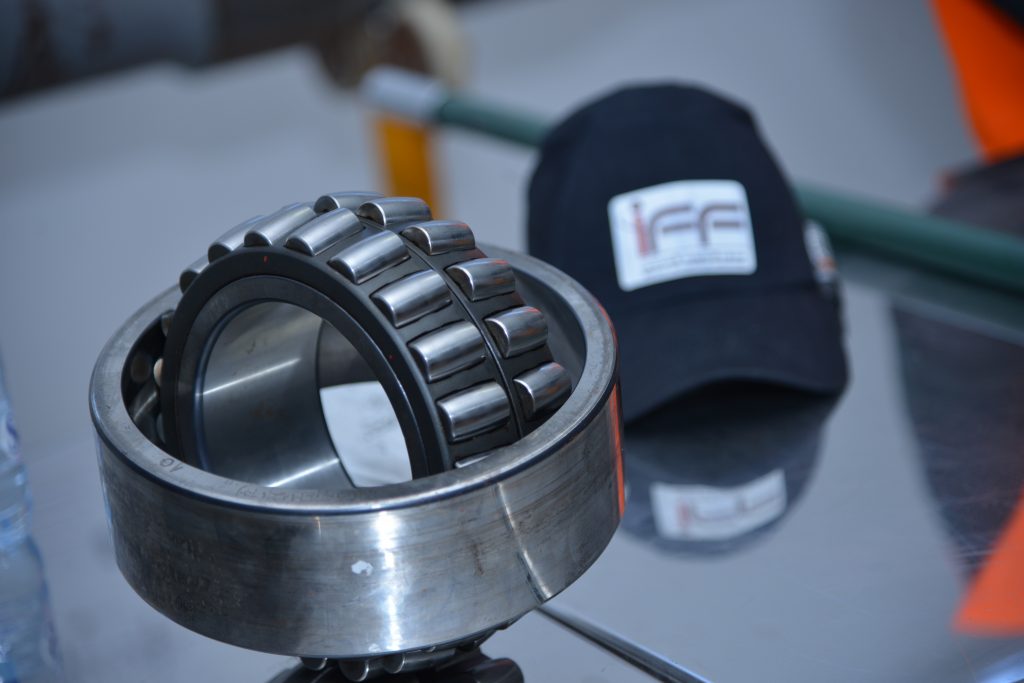 IFF MA01
TECHNOLOGY OF BEARINGS UNITS
Training form
IFF MA03
EXPERTISE OF AXLES FOR LOCOMOTIVES AND PASSENGER COACHES
Training form
IFF MA06
OPTIMISATION OF AXLE REPROFILING
Training form
IFF MA07
Expertise on 2760B grease, Expertise on bearings
Training form
IFF MA08
EXPERTISE OF REMOVED AXLES
Training form
IFF MA10
COLD TIMING ON CYLINDRICAL SEAT
Training form
IFF MA13
EQUIPMENT TECHNIQUES INITIATION SESSION
Training form
IFF MA14
ULTRASONIC TESTING (UT), LEVEL 1, AXLE APPLICATION
Training form
IFF MA15
MAGNETIC PARTICLE TESTING (MT),LEVEL 1, EXAMINATION
Training form
IFF MA16
PENETRANT TESTING ( PT)- LEVEL 1
Training form
IFF MA17
EXAMINATION BY PENETRANT TESTING OF ORGANS AND STRUCTURES – LEVEL 2
Training form
IFF
MA18
ULTRASONIC EXAMINATION OF ORGANS AND STRUCTURES – LEVEL 2
Training form
IFF
MA19
MAGNETOSCOPIC EXAMINATION – LEVEL 2
Training form
IFF MA21
BRAKE SYSTEM FOR RAILWAYS
Training form
IFF MA22
DESCRIPTION OF THE BRAKING SYSTEMS COMMON TO ALL ROLLING STOCK
Training form
IFF MA23
TECHNOLOGY OF BEARINGS UNITS
Training form
IFF MA27
BRAKE SYSTEM FOR FREIGHT TRAINS

Training form
IFF MA29
Power electronics module, technology and maintenance (theoretical part)
Training form
IFF MA30.2
DISCOVERY OF RAILWAY TECHNOLOGIES
Training form
IFF MA30.3
Introduction to Quality, Safety, Security, Safety of Railway Operations, Environment (Q3SE)
Training form
IFF MA30.4
Application of Maintenance Rules
Training form
IFF MA30.5
BOLTED ASSEMBLIES – TIGHTENING TESTS
Training form
IFF MA30.6
MECHANICAL TECHNIQUE
Training form
IFF MA30.7
Stripping – Crimping – Wiring and Low Measurement voltage
Training form
IFF MA30.8
RAILWAY ELECTRICAL RISK TRAINING – THEORY
Training form
IFF MA40
ELECTRICAL EQUIPMENT TROUBLESHOOTING MODULE
Training form
IFF MA41
ELECTRICAL TROUBLESHOOTING FUNDAMENTALS
Training form
IFF MA44
BEARING PARTS Module for managers
Training form
IFF MA46
BRAKE FOR "GENERAL MOTORS" LOCOMOTIVES
Training form
Download the catalog Rolling stock