2020, A YEAR IMPACTED BY THE HEALTH CRISIS
With the health crisis, IFF was forced to close its doors from mid-March to mid-June.
The period was used to draw up a protocol for the resumption of work that would guarantee the health safety of the trainees.
It was also an opportunity to experiment with the first virtual classes.
From the summer onwards, in addition to the return of trainees, IFF intensified its distance learning offer and was called upon to provide training courses in France, Senegal and in Tangier in particular.
---
ACHIEVEMENTS IN 2020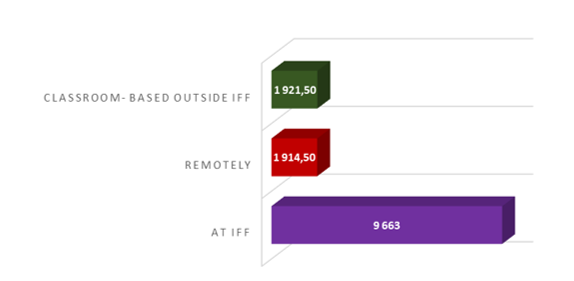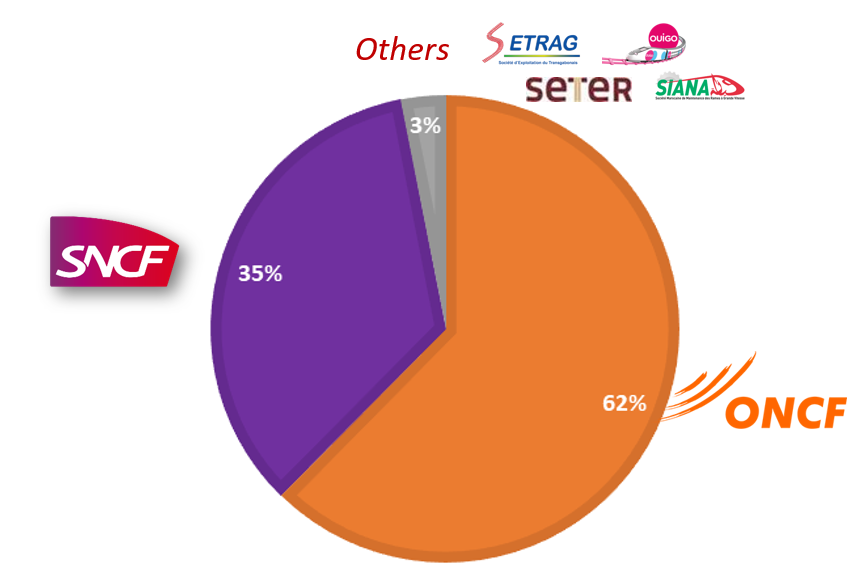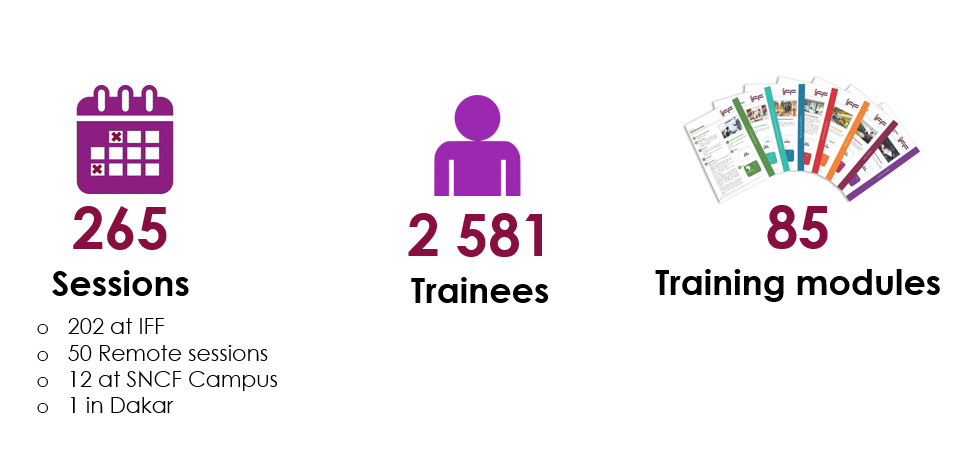 ---
QUALITY REPORT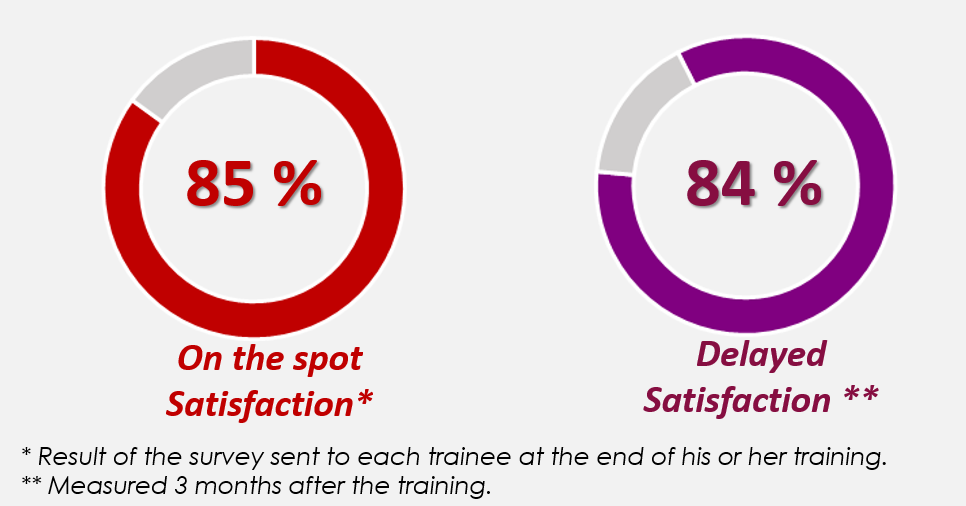 IMPACT FOR THE COMPANY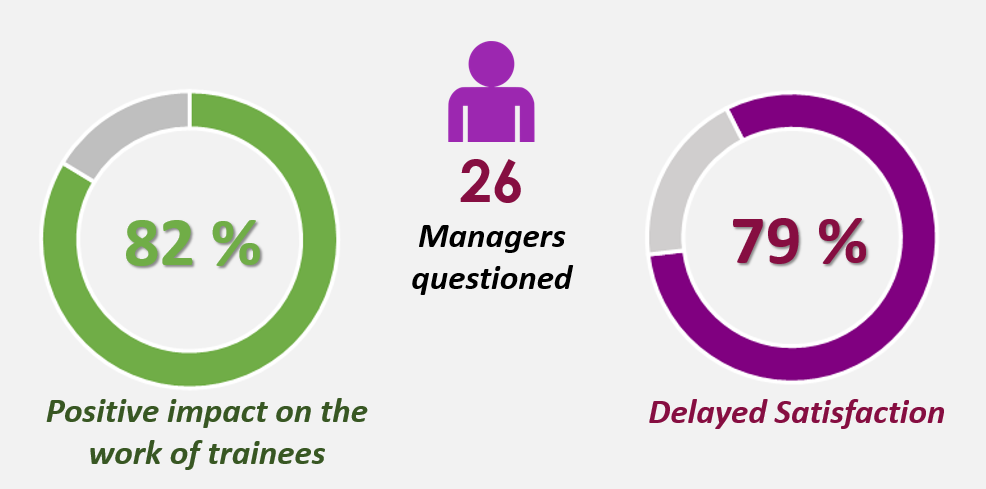 ---
2020 HIGHLIGHTS