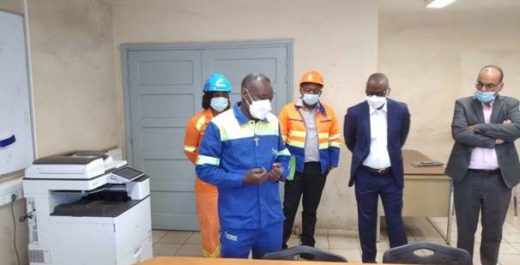 IFF is launching a training course for driving supervisors dedicated to 12 employees of the Gabonese company COMILOG.
The opening of the session took place on 17th May in Libreville in the attendance of Mr. Jean TELESPHORE, Director of COMILOG's port facilities and Mr. Robert AVATOLI, HR Director of SETRAG.
The first part of this 9-week training course alternating classroom lessons, practical work on a driving simulator and field trips was given in Libreville by Driss BOUKAA, expert and trainer in railway operations at IFF.
The remaining part of the training programme will take place in Rabat, starting on 31st May.